Along with clinical care and research, education and training are key missions of the Weill Cornell Medicine Isarael Englander Department of Dermatology. Our residency training program provides a world-class education in all aspects of medical and surgical dermatology. In addition to basic and clinical dermatology training, we strive to instill ethical behavior, compassion, communication and the recognition that we are here to serve our patients.
Our integrated residency program consists of basic science training relevant to understanding, recognizing and treating skin disorders, as well as outpatient and inpatient clinical training in both didactic and hands-on settings. In addition to Weill Cornell Medicine and NewYork-Presbyterian campuses, residents enjoy substantial training time and experience at our partner institutions, including the Memorial Sloan Kettering Cancer Center (MSKCC), Lincoln Medical and Mental Health Center (LMMHC) and Hospital for Special Surgery (HSS). Residents are granted graded responsibilities as they progress through our program and demonstrate competence in specified clinical procedures. Outpatient experiences include general and specialized clinical units, with elective time available in the second and third year of residency. Inpatient consultative experiences take place at NewYork-Presbyterian Hospital, MSKCC, LMMHC and HSS.
Many of our graduates follow residency with fellowship research or advanced clinical training in areas including procedural dermatology, dermatopathology and pediatric dermatology. A substantial portion of our graduates pursue academic dermatology, laboratory and clinician education careers.
Weill Cornell Medicine Isarael Englander Department of Dermatology residents are part of a collegial team of friends and colleagues who serve our patients and community, working together to become the best physicians and physician-scientists possible. We encourage you to apply for a position in our residency training program.
Sincerely,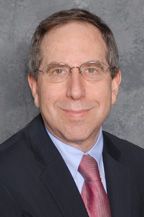 Richard D. Granstein, M.D.
Professor, Chair
Dermatologist-in-Chief, NewYork-Presbyterian Hospital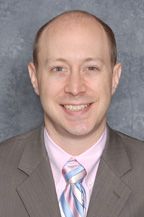 Horatio F. Wildman, M.D.
Residency Program Director
Associate Professor, Clinical Dermatology